Omniplex bleaching powder [500 g]
2 IN 1: POWER AND PROTECTION
OMNIPLEX BLEACHING POWDER 2 IN 1: POWER AND PROTECTION. With Plex technology to help protect and preserve the hair's structural bonds. Suited for all lightening techniques.

Designed to work in perfect synergy with Omniplex 1-2-3 and Scalp Protector. Lightens up to 7 tones with optimal neutralization. Dust-free formula.

DIRECTIONS: mix 1:2 with Cream developer at 20/30/40 vol.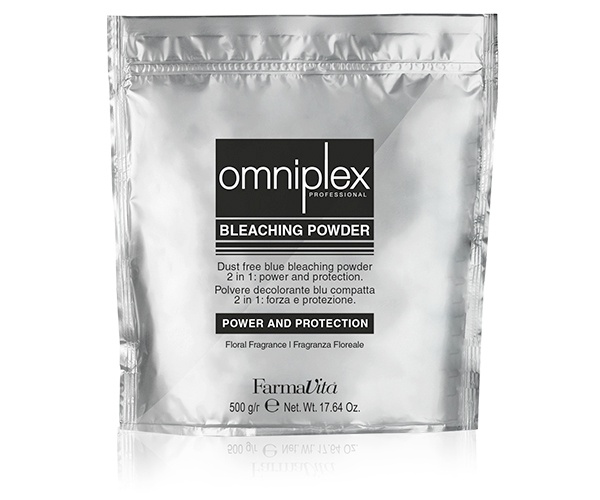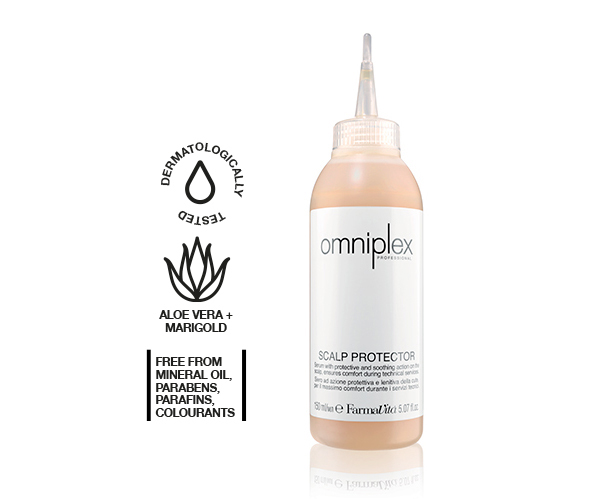 Omniplex Scalp Protector [150 ml]

A serum which performs a protective and soothing action on the scalp, ensuring comfort during bleach and colour services. Prevents discomfort/itching during technical services and protects scalp from redness and staining.

Rich in soothing active ingredients amongst them Aloe Vera and Marigold, relieves and decreases sensations of discomfort and itching. Free from mineral oil, parabens, paraffins, and synthetic dyes. Dermatologically tested. Fragrance free.

Can be applied directly on scalp or in formula. Will not interfere with the performance or timing of the service

Recommended use
- Always when bleaching on the roots
- Every time you relax, bleach, perm or colour to prevent discomfort/itching during technical services.

DIRECTIONS: ON THE SCALP: apply the serum directly onto the scalp before proceeding with any technical service (color, bleach...)
alternatively
IN THE MIXTURE: during the technical service mix 7 ml with 120 ml color/bleaching powder + cream developer, then proceed with the usual application.

SALON KIT
1 x Bond Maker n.1 500 ml
1 x Bond Reinforcer n.2 500 ml



COMPACT KIT
1 x Bond Maker n.1 100 ml
1 x Bond Reinforcer n.2 100 ml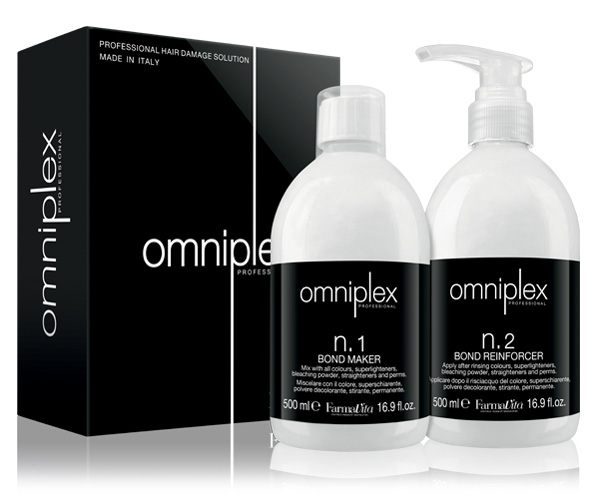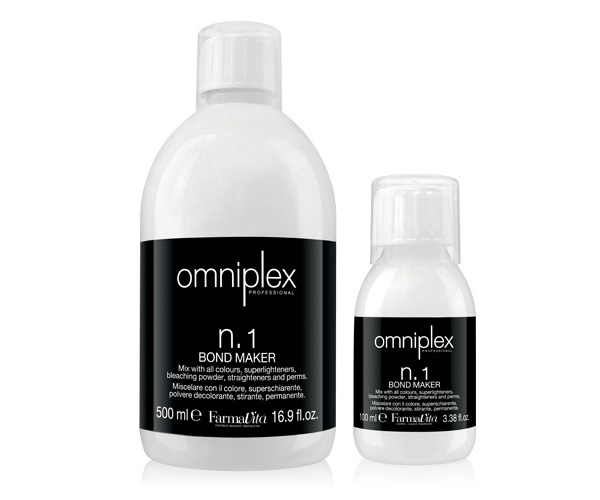 Omniplex n.1 [500 ml – 100 ml – 10 ml]
BOND MAKER
BOND MAKER was developed by Farmavita cosmetic research laboratories to be mixed with all chemical services, in particular colour and bleaching. It builds and enforces strong structural bonds, protects hair from breakage and helps prevent hair damage caused by chemical treatment. It doesn't interfere with the chemical service undertaken, no adjustment to the processing time or application time.

Omniplex n.2 [500 ml – 100 ml – 10 ml]
BOND REINFORCER
BOND REINFORCER is applied after rinsing the chemical process. It contains high performing actives and was developed in a creamy texture for easier application. BOND REINFORCER stabilises the bonds, deeply nourishes, seals the cuticle and protects the colour (for long-lasting colour). It is not a conditioner.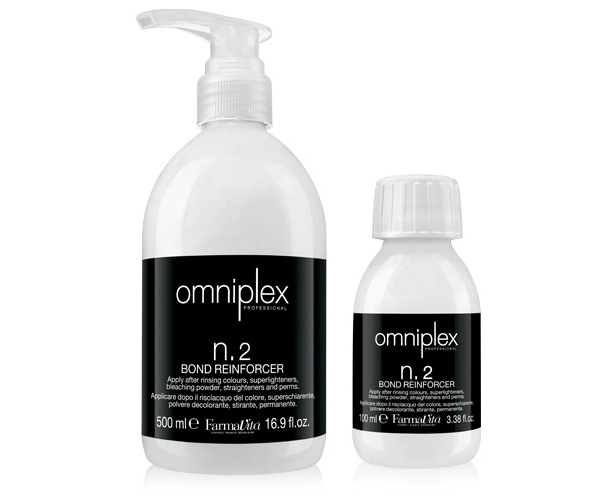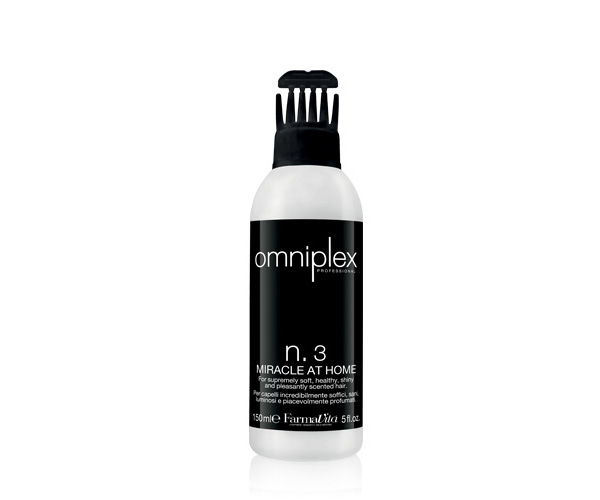 Omniplex n.3 [150 ml – 10 ml]
MIRACLE AT HOME
MIRACLE AT HOME is a luxurious at home treatment: Miracle at home is a white cream with a velvety texture, it is easily applied thanks to its new brush applicator that allows you distribute the cream evenly. Miracle at home reactivates the rebuilding molecular complex of the professional Omniplex treatment (in salon service), in only 5 minutes.