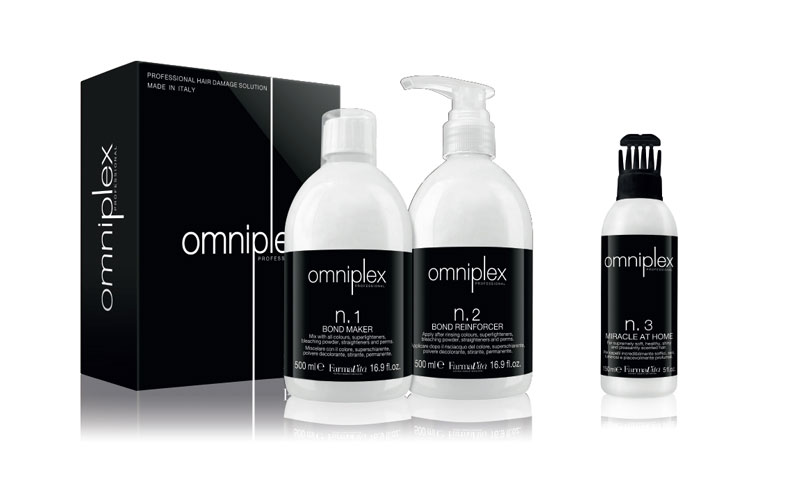 Stressed, dry, dull-looking hair?
The problem is the inevitable fiber damage due to chemical treatments, heated styling tools and hair age. To stop and reverse this deterioration process, Farmavita has developed Omniplex, an innovative system to restore the natural hair structure DURING CHEMICAL TREATMENTS!

Omniplex is based on a new technology capable of long-lasting repair of the hair fiber, for extraordinary and immediately visible results!
Omniplex is free of Sulfate, DEA, Paraben, MI.
THE INNOVATION: A NEW MOLECULAR TECHNOLOGY
Omniplex is based on a new and exclusive molecular technology composed of blend of active molecules. The core of this innovative technology is a molecule characterized by Amino groups placed at the edges of the Polymer chain. This peculiarity allows the Polymer chain to assume a "horseshoe" shape and this allows it to bind tightly to the hair. Moreover, the chemical/physical characteristics of the active ingredients selected (no water solubility, high molecular weight, high affinity to hair..), allow the complex to settle on the hair and not be eliminated with the first shampoo. This is why Omniplex is so effective.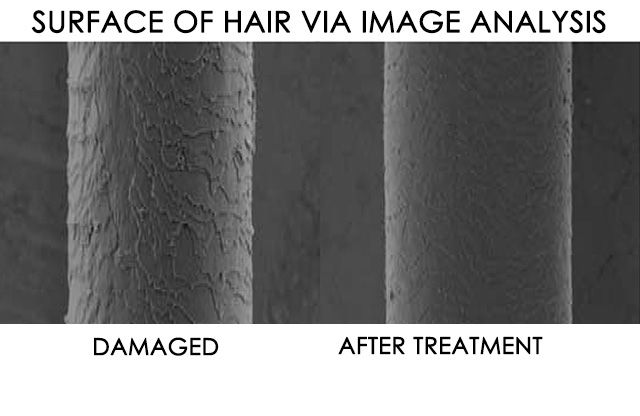 AN EXTRAORDINARY COMPLEX
A rich blend of high performing and innovative actives, act in combination with precious oils (Jojoba and Sweet Almond) and emollients creating a real innovation in professional haircare.
Main benefits:
- maximum protection for scalp and hair during chemical treatments
- colour protection
- thermal protection
- hair damage prevention
- it significantly reduces hair breakage
- it restores the hair's natural structure thanks to effective emollients
- it seals the cuticle. Hair is stronger, shiny and flexible.

BLOSSOM GLOW TONERS: THE IMPORTANCE OF pH
Chemical services and external influences ( heat, pollution, sun…) change the hair's natural pH. For example to alkaline during a bleaching service. To mantain healthy hair it is necessary to return to its natural pH level.
Acidic pH:
Draws the cuticles together, this creates a smooth surface. Applied to the hair an acidic pH flattens the cuticles hardening the hair's surface, this makes the hair smooth and shiny.
Alkaline pH:
Helps to soften and swell the cuticle, this allow the color to enter the hair's cuticle.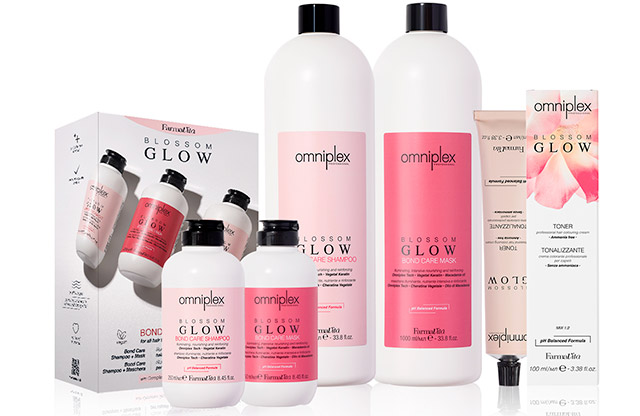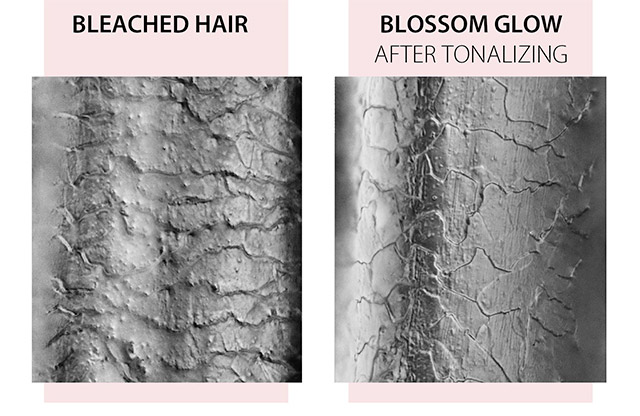 pH-BALANCED TECHNOLOGY
Our pH-Balanced Technology regulates the hair's pH level throughout the colouring process in a controlled range. This allows to protect the integrity of the hair, which means zero damage.
Blossom Glow Toner Collection perfectly works with our ultimate colour care ritual to improve moisturisation and shine, minimise hair damage and prolong colour longevity.

Microscope analysis confirms a better quality and smoothness of hair with Omniplex system.